This website is much travelled - from http://www.geocities.com/pennypoint9/vanson/ , via http://pennypoint9.hostrator.com/vanson/, it has now arrived here. Let us hope that a further move is not in the offing



Georges van Son - Orchid Grower


This Website comprises several documents which give one an insight into this Pioneer of Orchid Growing in South Africa.

DR. VAN SON, PIONEER S. A. ORCHID GROWER is an article that I prepared for publication in the South African Orchid Council's Yearbook: ORCHIDS South Africa 2004. It incorporates a set of mimeographed notes which I chanced upon, which stimulated me to undertake this project.

THE CULTIVATION OF ORCHIDS IN SOUTH AFRICA is a published article dating from shortly before the notes mentioned above, but fairly different.

HYBRIDISING OF ORCHIDS AT PORT ELIZABETH is a newspaper article concerning the early orchid hybridisation work in Port Elizabeth, and ORCHID GROWING IN PRETORIA is a sequel to the above by Georges van Son, detailing his input to the project.

NEGLECT HELPED ORCHIDS is an article almost concerning symbiotic germination on which van Son commented.

THE VAN SON FILM is a short note concerning an educational film made in 1956/7, in van Son's greenhouses.

A PHOTO ALBUM containing pictures of Georges' parents and other relatives exists on a Website created by the Stichting Familie van Hoogstraten, Amsterdam; relatives by marriage. My page offers a quick guide to the relevant parts of this Website.

A PARTIAL BIBLIOGRAPH OF THE WORKS OF OR ABOUT GEORGES VAN SON. is just that.

TED SCHELPE ON GEORGES VAN SON is a brief note on what Ted Schelpe said about van Son in an article on Orchid Growing in South Africa from the Orchid Review of January 1981.

If anyone has any other material relevant to Dr. van Son that they would like to forward, I would be most grateful to have it. E-mail: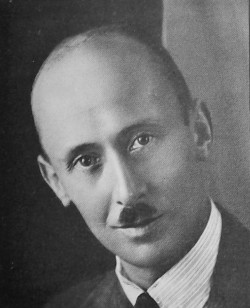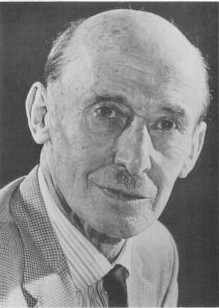 Dr. Georges van Son in his twenties and in his fifties.
---
---